The Artists:
If you would like to view their work, you can click on the Artist's Name or Picture and you will be redirected to their personal Instagram page. Keep in mind that some of our artists work at both locations in Lawrenceville and/or Woodstock. Alternatively, you can come visit the shop to view the selection of portfolios each of our artists have on display.
Amanda Garcia (Thu~Sat Woodstock)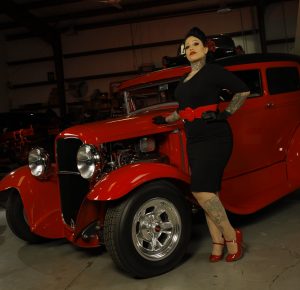 Originally from Houston Texas, Amanda moved to Georgia as a teenager and attended high school and Art school in Atlanta. Amanda has been drawing all her life. She landed an apprenticeship with Alex Guma in 2007, where she learned the art of tattooing and practiced for a year and a half before she graduated to artist status.
She mostly enjoys working on Black and Gray Illustrative Pieces, but also likes to work on Portraits as well.
Alexandra Hernandez (Thu~Sun Lawrenceville)
A first generation Colombian-American, Ale was born in Miami in 1993 and was raised here in different parts of GA and Colombia. From a young age she has demonstrated her artistic abilities in an array of mediums, preferring graphite and ink above all others.
Alexandra tattoos full time as an artist at Saints and Sinners in Lawrenceville, Ga. She is hopeful for her future in the industry and the many obstacles and opportunities it will procure. 
She is quickly expanding her creative skill set and making a mark on her own style, but currently specializes in Illustrative, Black and Grey, and Fine Line. Ale apprenticed under the watchful eye of Amanda before graduating in August 2019.
Mei Brasel (Tue~Sun Lawrenceville)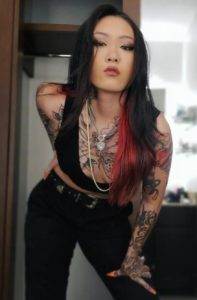 Born in China raised in Chicago near Calumet City and has been drawing for many years. She has used all types of mediums including graphite, oil paint, watercolor, acrylic, ink, pastels, digital mediums, 3D modeling and more. ! Mei dropped out of Purdue University after two and a half years to apprentice at the height of the Covid-19 pandemic. Two years later she moved to Georgia and came to Saints and Sinners after finishing her apprenticeship.  
Her future goals would be to specialize more in Japanese traditional and Neo-Traditional, although she is open to learning more of New School and American Traditional additionally.
Jesse Garcia (Mon~Wed)(Thu~Fri Woodstock)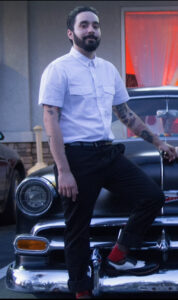 Born and raised in Gwinnett county. Mexican-American and a big fan of soccer, video games, and culinary arts. Jesse prefers traditional, flash work, and color work. He completed his apprenticeship under Junior Aguilar and also shadowed Cristian Hernandez in the beginning stages of his apprenticeship.
He was into graffiti growing up so was always tagging up my desks in schools and walls in his youth. As he grew, the graffiti turned into various forms of art that involved less trouble. He started drawing more on paper and always wanted to work with his hands. After 12 years of the service industry and a 2 year apprenticeship he is now a full time artist and finally doing what he loves. All Video Game and Traditional Style tattoo inquires, send those his way.
Bryttany Beastly (Sat & Sun Lawrenceville)
Bryt has been a professional piercer since 2015. She values her clientele by providing safe services within a sterile environment. Her passion to helping others become their best selves is what makes her personality infectious within the shop.
She prefers working with rare crystals and only uses quality implant grade materials. She specializes in "Custom Ear Curations" designing your look, for you! She is in the shop on Saturdays & Sundays.
Tristan Cagle (Mon~Wed Lawrenceville)(Thu~Sat Woodstock)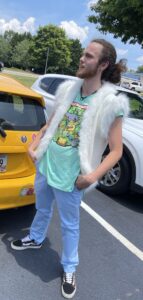 Tristan is a born and raised Georgia boy that loves his job and looks forward to coming in to work everyday . He has been piercing since 2018 and was featured in Metal Mafia's yearly calendar.
He loves to pierce with beautiful opals, and is open for a variety of piercings. Anime is his choice of entertainment and loves to curate ears based off his favorite characters like Genos from one punch, Uta from Tokyo ghoul, and Gajeel from fairytale. If ever in need of a new look or just help with existing piercings he is the guy to go see Monday-Wednesday and every Friday!
Art Vasquez (Sat~Tue Lawrenceville)
Art is originally from the west coast but have spent some time living in Mexico in the northern state of Durango before moving to Georgia. Drawing was a way of expressing his adoration for Chicano/Mexican culture as well as his love for the lowrider custom car scene and is the backbone of my artwork.
He obtained an opportunity to expand that passion to tattooing by apprenticing under Amanda Garcia. 2022 is his first year of tattooing professionally. Black and Grey style work is something he would like to continue to pursue, as well as looking forward to expand into Portraits.
He enjoys making things in his spare time as well as working on cars from custom automotive painting to pinstriping and anything car related from the 60s and 70s car culture.
Abryanna Cohen (Sun~Thu Lawrenceville)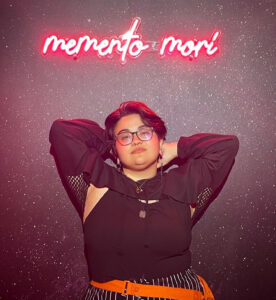 Born in Central Texas in 1998, and brought up around Georgia and Texas, Abry's been interested in art all their life. They enjoy experimenting with different 2D and 3D mediums, their favorites being digital, clay, and needlepoint. Apprenticed under Amanda Garcia, Abry is excited to continue to grow and learn working at Saints and Sinners. 
Abry loves putting together flash designs full of nostalgia, pop culture, and spooky things. They love working with color, and would love to work on more neo-traditional in the future. Have something weird or colorful you want done? Abry is in the shop Sundays-Thursdays!
Ricki Cronic (Thu~Sat Woodstock)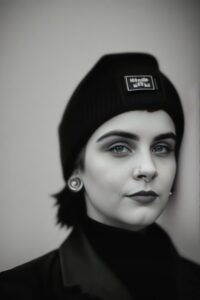 Hi! I'm Ricki, aka certified Pokémon gym leader. I've been tattooing since 2020 and it's been a dream! I have 3 kiddos and we love to play video games, watch anime, and just generally clowning around together. Street art and anything brightly colored inspire me a lot but black work has my heart. I love gothic architecture as well as the more whimsical, goth, fairy vibe. Both styles influence my tattooing greatly. Hand poking is a craft I've developed a passion for early in my career. Full color or black work, I love how much intention goes into each poke and there's no limit to what can be created. 
I enjoy talking to people and I think meeting all of you is just as much fun as tattooing. I can't wait to meet you guys, and I can't wait to create something you'll love for forever.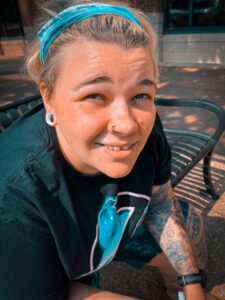 Olivia, at an early age found an appreciation for art. Her grandmother, a published folk artist, greatly influenced her to pursue an art career. Acrylic painting, became graffiti and airbrushing as she got older. In high school, she started to draw on friends. Seeing art move on a person pushed her to think about compositions like never before. She quickly developed a love for tattoo art. 
By the age of 16, she had already started tattooing herself; at 18 she was tattooing family and friends. Her journey in life led her to Atlanta where she began tattooing in a professional setting in 2020. At 30 she has found a new appreciation in tattooing, it has allowed her to connect with people and that is why she is still so passionate about her career as a tattoo artist today.
.