Thank you for visiting our website. Saints and Sinners ATL has established itself as one of the premier Tattoo and Piercings Studio since opening in March 2016! We are located at 1002 Duluth Hwy, Lawrenceville. We specialize in quality custom tattoos by artists Amanda Mariscal and Junior ABC. If you are looking for a cool Custom Tattoo, Full Sleeve to small butterflies, or if you have some ugly, old outdated Tattoo you want to redo or cover-up then you have found the right place.
Take to look at our website and contact us with any questions or just stop on in.
Make sure to make an appointment ASAP!!!!
Our phone number is 770-910-9988
The Artists:
Amanda
Originally from Houston Texas, Amanda moved to Georgia as a teenager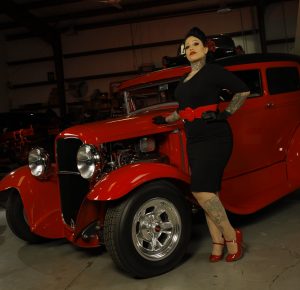 and attended high school and Art school in Atlanta. Amanda has been drawing all her life. She landed an apprenticeship with Alex Guma in 2007, where she learned the art of tattooing and practiced for a year and a half before she graduated to artist status. She mostly enjoys working on black and gray illustrative pieces, but also likes to work on portraits as well.
Junior Aguilar
Houstonian native relocated to Atlanta and calling it home. Jr Aguilar has always gravitated to drawing and painting since a child. Worked 9 to 5 jobs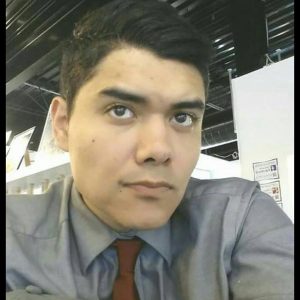 but never gave up a career in the arts. He bounced from shop to shop in search for a formal apprenticeship and luckily came across the opportunity to work with Amanda. Quickly developed a great friendship, and an apprenticeship soon followed. Major works have always been in black and gray, but with an illustrative background Jr loves to create colorful custom work.
Cristian Hernandez
TBD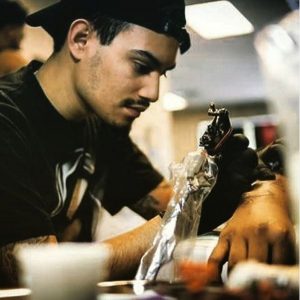 Kyke Sanchez
Kyle was born in Snellville, Georgia. He is Saints and Sinners ATL's body piercer since December of 2017.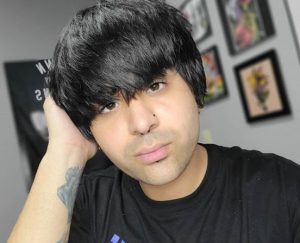 He's always in the process of learning and  hoping to continue to grow with the company. He recommends that anyone who has an interest in receiving a body piercing must do their research, be patient and trust the process. 
Alexandra Hernandez
"Ale" is no relation to Cristian! A first generation Colombian-American, Ale was born in Miami in 1993 and was raised here in different parts of GA and Colombia.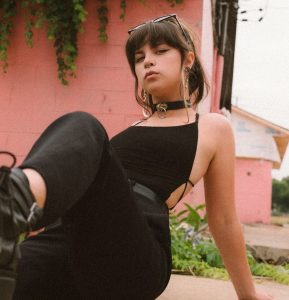 From a young age she has demonstrated her artistic abilities in an array of mediums, preferring graphite and ink above all others.
Alexandra's versatility has granted her the opportunity to pursue her most challenging medium yet, tattooing. She is currently an apprentice tattoo artist at Saints and Sinners in Lawrenceville, Ga. She is hopeful for her future in the industry and the many obstacles and opportunities it will procure.
She is quickly expanding her creative skill set and making a mark on her own style. Ale has been apprenticing under the watchful eye of Amanda for the past year and will be graduating by the end of August 2019. Already she is accepting walk ins. Saints and Sinners are very excited to watch how she will grow within the shop.